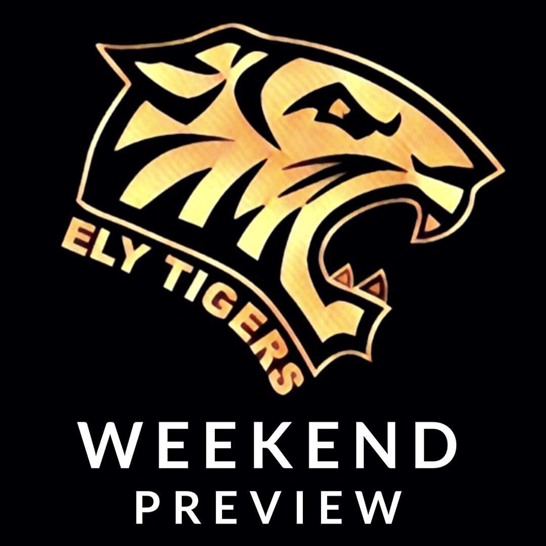 Weekend Preview by Chris Day
Senior Rugby
Tomorrow sees just one fixture in the senior section and it's a big local derby as the 1st XV travel to face Wisbech. For Ely it's simple, they know if they want to achieve the goal of promotion they need to win every game for the rest of the season. In Wisbech though, they face an opposition who are always a tough prospect, especially when they have home advantage.
Preparations for the game were hampered slightly at the beginning of the week with the news that head coach Buzz Coulson had suffered a broken ankle and is currently out of action under doctors orders. This is obviously a big blow to the squad but it's testament to the work he has put in over the years that even in his absence he has moulded a group of players that understand and play his rugby philosophy and are eager to get the victory for him. Credit needs to go to Director of Rugby Adi Storey and coaches Tim Mills and Matt Ings who took control of training this week and kept the mood positive in the build up to the game. Adi and Tim will be pitch side tomorrow organising and doing their best Buzz impressions, though hopefully with a few less curse words in the pre match team talk. In terms of the team tomorrow there are a few changes, some enforced and some important players available again and coming back into the fold.
Missing from the teams last outing against Thetford are the injured Tom Green and influential hooker Nathan Brooks. Alfie Ramsey also misses out as he takes a break from rugby to start training for the Army. Coming into the squad are Grant Storey, James Buckland and Lory Martin. Lory is making his return after a couple of months on the sidelines and his turnover skills and tackling work rate will be important for the team tomorrow.
1st XV squad to face Wisbech: 1. Stacy Mould 2. Jim Storey 3. Grant Storey 4. Mitchell Kennett 5. Luke Cornwell 6. John Dibb 7. Lory Martin 8. Jacob Muncey 9. Oscar Edwards 10. Ryan Clark 11. Paul Dewey 12. James Buckland 13. Charlie Coupland 14. Joel Scott-Paul (C) 15. Matt McCarthy 16. Ricky Neale 17. Tom Jackson 18. Jake Alsop
Kick off tomorrow is 2pm and we would love to see as much Ely support as possible making the journey across the fens to cheer the team on.
There is no Development XV fixture this week but if you head over to our social media pages you'll find the details of their remaining fixtures as the next phase of EC1 has been finalised.
Youth Rugby
Unfortunately for one reason or another there is only 1 fixture in the youth section on Sunday. This comes in the form of the u14's who travel to face Swaffham. Best of luck to the boys and here's hoping we see more rugby being played next week! The rest of the teams will therefore train at the club on Sunday and prepare for future fixtures. Mini's Rugby: It's better news in the Mini's Section this week though. With no talk of the dreaded freeze being forecasted this weekend the vast majority of the section will be making the trip to face Wendens Ambo on Sunday morning. With so many boys and girls now plying their trade with Ely in the Mini's it'll certainly be an 'interesting' situation to organise but I know we can count on our fantastic coaches and team admins to get the players there and from watching some of their training sessions recently I know our young Tiger Cubs are chomping at the bit to play. Staying at Ely to train will be our u6's. Also remaining will be some of our u10's as they need to rotate their squads due to such strong numbers.
As always I hope you'll join me in wishing all our Tigers the best of luck this weekend!